+
Yes, combining Inspiration and Gratitude makes perfect sense.
I am devoting this post to Writer-Mentors.
The Givers.
The ones throwing contests and clinics, holding out a hand to those traveling behind them.
Even though they are also writing, editing, revising, parenting, "spousing", teaching, and a million other things.
After writing three books I finally decided to work on my "Social Media Platform". Twitter, Facebook, and blogging connected me to other writers. Through them, I learned about the world of
Contests and Clinics and Blog Hops
.
Oh, my.
I entered
GUTGAA
. Boy, did that make my head spin! Although I didn't make it to the agent round, I learned a lot and met some fabulous people. And I won a critique.
I still have NO idea how
Deana Barnhart
pulled off something that HUGE and COMPLICATED with such patience and grace. Clearly she's an organizational genius. Not to mention, a saint.
I entered a couple of Flash Fiction contests on the
Writer Unboxed Facebook group
and on
Suzanne Palmieri

's blog.
Then there was Hook, Line and Sinker. I didn't make it past the first round there. But it was still fun.
Dee Romito
at
Writes For Apples
not only knows about all the contests that are going on, she's involved in most of them, not only H,L&S, but also... Agent Trick or Treat.
Kimberly Chase
and
Brenda Drake
(more on her later) were also part of Trick or Treat. Because of their spirit of generosity, the original twelve slots became THIRTEEN. And I squeaked in and got a request for a partial because of it. Yay!
Somewhere in there was this one. Thank you
Jamie Corrigan
!
Sharon Bayliss
hooked me up with
The Curiosity Quills
Haunted Writing Clinic & Contest,
where I was mentored by the kind and insightful
James Wymore
. His help led to a request for a partial!
Through that contest and Sharon's
Title Contest,
where TENDRIL was one of the winners, I connected with
Jessa Russo
.
There's also this going on at Talynn Lynn's
Ink in the Book
blog.
Heather Webb
's Pitch Like a Rock Star Contest came next, as I recall.
Heather's kindness resulted in three runner-up 5-page critique prizes.
Yup, I got me one of those.
I also did a couple of contests hosted by groups of YA writers
from the people at
YAtopia
and another one from
Oasis for YA
which got me a crit of TENDRIL's first 250 words
And here are two more contests I'm looking forward to-
PitchWars
-
Brenda Drake
strikes again! And brings a whole posse of helpful writers, editors, and agency interns along with her. Thirty-one awesome volunteers to be exact. Check her blog to see who they are.
And yeah, The Thanksgiving Blog Hop was Brenda's idea too. Clearly the woman NEVER sleeps. I call her Bionic Brenda. She doesn't know that though.
Also coming up is #PitchMas
Feaky Snucker
's Brainchild. I don't know what Feaky's real name is. I think she might be in some kind of Librarian Protection Program.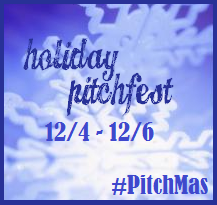 The best parts of all these contests?
(aside from the occasional ms request)
New friendships, mentoring, helpful feedback.
If I'm ever in a position to extend the same kind of helping hand to fledgling writers, believe me, I will.
THANK YOU WRITER-GIVERS!
You are MY inspiration!
If you'd like to join Thursday's Children this week here's the Linky List
And if you'd like to grab the code, here it is
<!-- start LinkyTools script -->
<!-- end LinkyTools script -->

And here's our Theme Song!